The Pond – Preschoolers 3 Years to 4 Years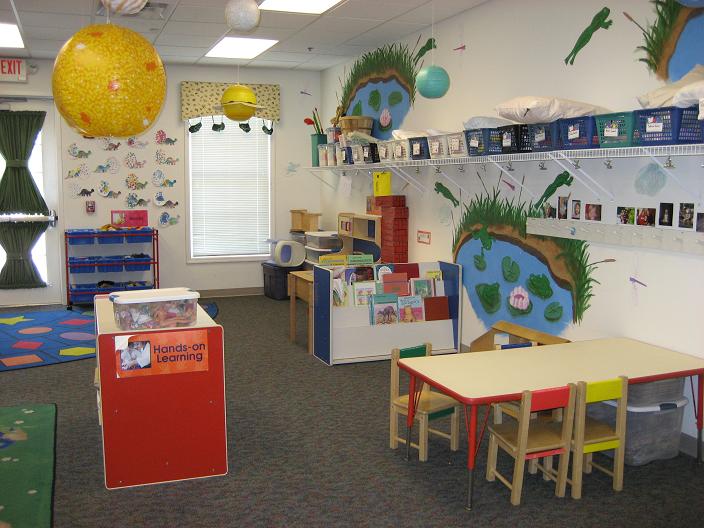 Our Goals for Preschoolers in the Pond
As your child progresses and begins attaining the skill of independence, we also provide, introduce and help them explore other developmental areas. These include gross motor skills, intellectual, social, emotional, language, listening, reading readiness, safety, art, music, math, science, health, and special languages. Spanish is introduced in this class. As we help your child in these areas, we also encourage parents to help him/her at home.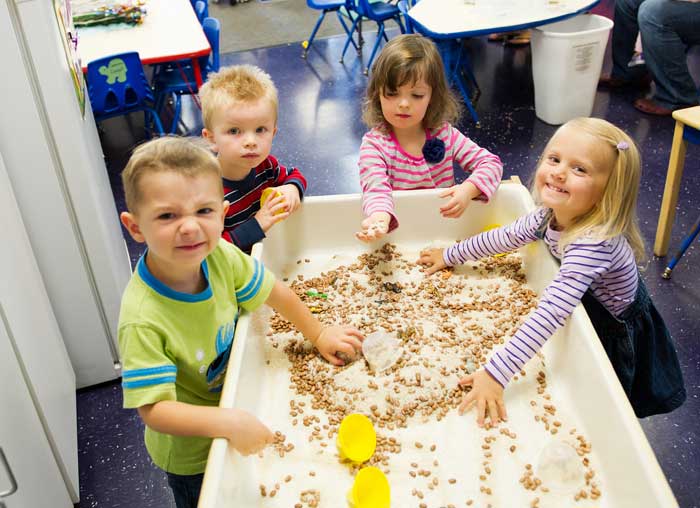 The Pond Atmosphere
Welcome to 3s and 4s. We are excited to have the opportunity to make this a fun and educational time for your child. During this stage of development, we will help your child expand his/ her curiosity, become more self-sufficient and independent. Through a playful environment, your child will progress academically, emotionally and socially.
Our Approach to Teaching and Caring for Preschoolers
We understand that our children are still very young and just recently accomplished the potty training stage. Also, that each child develops differently from the others. Our goal is to help each child become more independent by encouraging our friends to complete tasks for themselves such as dressing and undressing, bathroom hygiene, table manners, recognizing their own names to find their own assigned chairs and other belongings. When they do accomplish the self-help skills, we continue to follow them with encouragement and big praise.