Owner and Director – Kelly Brisker
Why I Love My Job
My name is Kelly Brisker and I have been the Owner and Director for Jolly Tots, Too! since March of 2006. The best part of my day is being greeted each morning by the young smiling faces at our center. I have always felt that I was meant to be in a place where I can provide a positive influence on our next generation, and I know that being at Jolly Tots, Too! fulfills that passion. I take great pride in ensuring that we have the best teachers, that we provide a loving and educational atmosphere, and that we have a personal connection with each family.
Educational Background
I graduated from The Ohio State University with a Bachelor of Arts Degree in Psychology. Upon graduation, I worked for a Non-Profit organization for six years helping children and adolescents with mental and behavioral health needs. To excel at my role as Director for Jolly Tots, Too!, I enhanced my education at Columbus State Community College, with additional coursework specializing in early childhood development. Throughout my career, I have attended over 20 all-day seminars conducted by instructors with a PhD in Psychology or Sociology. These classes focused on new approaches to topics such as family interaction, behavioral planning, and cultural integration challenges for children.
My Philosophy
My role as Director is to reinforce the ideals that Jolly Tots, Too! was founded upon, making it the extraordinary childcare center of choice. Our caregivers play a valuable role in introducing a child to their first learning experiences, and guide in their socialization with other children. The Jolly Tots, Too! outstanding individualized curriculum is designed to create a strong foundation that will shape each student's future. We distinguish ourselves by providing personal care for each child in an atmosphere that gives a secure home away from home.
Our JTT Family
I was raised with very strong family values and our team has worked diligently to ensure that Jolly Tots, Too! offers a close-knit family experience. Our staff enjoys working with the parents' committee, to best utilize their talents and resources to make improvements to our center. We provide a forum for teachers to contribute new ideas for classroom improvement and curriculum updates incorporating toys, games, and new technology. Former students of Jolly Tots, Too! are still friends 15 years after graduating, and teachers continue to play a positive role for our children long after they move on from our center.
Office Manager – Tina LeMaster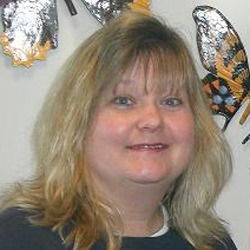 About My Position
My name is Tina Uhrig LeMaster and I am the Office Manager at Jolly Tots, Too! I have been working at the center since it opened 20 years ago. I have always loved children and believe in making their safety a top priority.
Child Care Management Background
My career here began as a 2s and 3s teacher and over the years, I have worked with several different age groups. Eight years ago, I was promoted to Office Manager and I have been in that role ever since. One of my responsibilities is opening the center, which means I will be the constant welcoming face you will see when you walk through the door every morning! I also handle tuition, billing and family records, and stand in for the Director when she is offsite.
Our JTT Family
My years at Jolly Tots, Too! have been spent working closely with our nurse, which has provided me with a wealth of knowledge about illness, healthy practices and overall child wellness. I am committed to the center and each and every child in our care.
Primary Instructor – Jesica Greer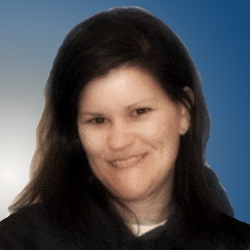 About My Position
My name is Jesica Greer and I am the primary instructor in our Northern Tikes class (1s and 2s). I love the people I work with. My words of wisdom that I would pass onto my kids would be "Listen to your Mother!" Advice I would give to parents about their own kids is that they need lots of love and boundaries.
Educational Background
I went to the Ohio State University and have a BS in Early Childhood Education.
I have been with Jolly Tots since January 1996.
My Child Care Passion
I always knew my passion was to work with kids. What keeps me at Jolly Tots is the children and the wonderful families. The most memorable moment in my career happens every year in June when I get to see the babies that I once cared for graduating from our Kindergarten program. It is an awesome experience to know that I contributed to that child's life in a small way!
On-Site Nurse – Sue Rikk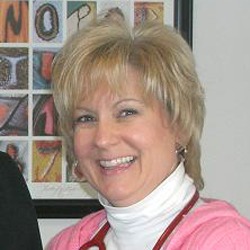 About My Position
My name is Sue Rikk and I am the school nurse at Jolly Tots, Too! I have happily come to work here every morning for the past three years. When my husband's job relocated us to Blacklick, I took some time off to be with my three wonderful children. Once my children started their education, I took a position as the nurse in their school for one year.
Educational Background
I received my R. N. degree from the UPMC Shadyside School of Nursing in Pittsburg, PA.
The first 10 years of my career were spent in the Pediatric I.C.U. I worked for Fairfax Hospital in Fairfax, VA for two years and at the Children's Hospital in Pittsburg, PA for eight years.
My Child Care Passion
When I was presented with the opportunity to work here, I knew the job was ideal for me because it was a great work/life balance and it embraced my love for working with young children. With my past experiences as a nurse, as well as my years as a mom and my love of all children I feel Jolly Tots, Too! & I make a perfect fit!
Read More About Nurse Sue