The Jungle – Full Day Kindergarten Program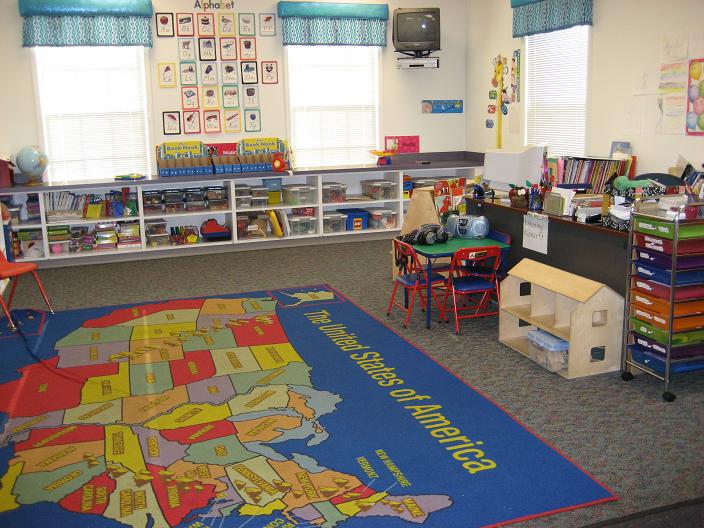 Kindergarten Subjects in the Jungle
We have a wonderful and very unique Kindergarten program with over 15 years of success. By offering a full day we are able to teach so much more information during a time when children are craving the knowledge. We cover the following subjects throughout the school year: Mathematics, Social Studies, Health, Art, Science, Physical Education, Music, Social Etiquette, Foreign Language, Sign Language, Computer Science and Book Publishing.
Our Kindergarten Teacher Ratio and Hours
Kindergarten is taught by certified teachers and will follow a 1:16 teacher to student ratio. The school day is from 8:30am – 2:30pm, but will also include the wrap around care from 6:45am – 6:30pm.
Kindergarten Field Trips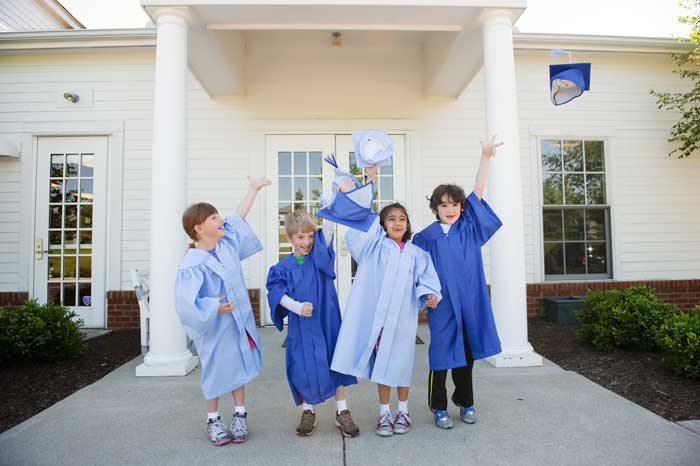 An additional opportunity for learning is provided within our curriculum through our field trips. Our classes visit COSI, the fire station, the fruit farm, and the Columbus Zoo. Students learn and retain so much through hands on experience that this is always one of the favorite components of the program.
Kindergarten Graduation
At the end of the school year our Kindergarten class will celebrate with a picnic at the park with our parents. The following day we have one of the highlights of our Kindergarten program: our "formal" graduation ceremony held in June. Students will wear caps and gowns as they present a program including so many of the things they have learned throughout the year. After they have received their diplomas individually, everyone celebrates with cake and a party.