Daycare in Gahanna, Ohio
Jolly Tots Too is a daycare that serves Gahanna and New Albany, Ohio.
Our Programs & Curriculum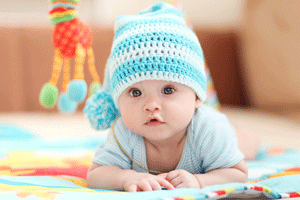 Infant Daycare
Our Infant Care programs are for children ages 6 weeks to 18 months. Infancy is a time for bonding. An infant's rapid growth requires energy and patience from the child-care provider.
Learn more about our infant care classrooms: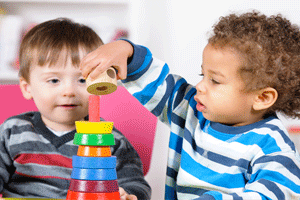 Toddler Daycare
Young toddlers are particularly curious. They are exploring their power over the daycare provider through obstinacy, temper tantrums, and negativism.
Learn more about our toddler care classrooms: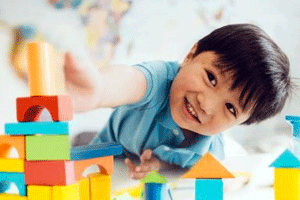 Preschool Program
The preschooler is embarking on the age of discovery, inventiveness, curiosity, and development of behavior patterns.
Learn more about our preschool daycare classrooms: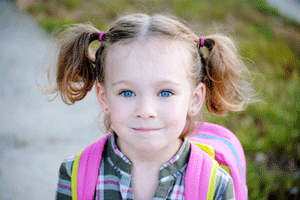 Kindergarten School
The full day Kindergarten Program sets the stage for the higher-learning areas. During this stage of development, children are very active, curious, and eager to learn. They are much more cooperative and able to develop close friendships with their peers.
Learn more about our kindergarten classrooms:
Daycare WithOver 20 Years Serving Gahanna, Ohio
For over 20 years Jolly Tots has provided outstanding daycare services to the of Gahanna, New Albany and the surrounding Columbus region. At our daycare center, we value the strong leadership, dedication and encouragement from our teachers! It is also the trust and support from parents that bring JTT full circle in being able to provide such a wonderful learning environment for all of our children. We are located centrally between Gahanna and Gahanna and offer infant care, toddler care, preschool education and kindergarten education.
Daycare License
Our daycare center is licensed by the Ohio Department of Job and Family Services. JTT opened in August of 1997. The parent center, Jolly Tots, Inc., originally opened in July of 1989 and was sold in July of 1998. Jolly Tots, Inc. established a nine-year history of excellence in providing the northwest community with high quality day-care services, before moving to the Gahanna area.
What are Jolly Tots Parents Saying?
Jolly Tots Too Gahanna Daycare
Average rating:
6 reviews
Jan 6, 2023
The best Daycare in Gahanna Ohio!
We love everyone at JTT! Leaving our little one during the day is tough but knowing she is in great hands makes it so much better!
Jan 6, 2023
Kids still talking about their Daycare experience today!
Both my kids went to daycare at jolly tots. They did not just take care of our kids, they helped develop them into the amazing kids they are today. They were well prepared for entering school. They have many teachers that they still talk about to this day.
Jan 6, 2023
Jolly Tots Too is one of the best Gahanna, Ohio daycares!
The JTT teachers have become part of our family! We instill a lot of trust in these teachers and they continue to amaze us!! They are hard working and clearly love what they do. Our boys LOVE JTT which makes it so much easier to focus at work every day knowing they're in good hands. The on-site nurse is a huge bonus!!
Jan 6, 2023
Truly amazing Daycare staff!
We love Jolly Tots Too! From the center itself to the amazing staff. If you are looking for excellent child care, loving teachers and staff then look no further. Jolly Tots Too is the BEST!
Jan 6, 2023
Absolutely amazing Gahanna, Ohio Daycare!
Highly recommend this place to any parents. Our kids love it here & so do we. We love parents night out...Thank you Jolly Tots & all the hard working staff. You guys are the absolute best..!
Jan 6, 2023
The staff was absolutely amazing! Daycare in Gahanna
Both of our lil' kiddos goes here from day one since they were babies. All the staff here is amazing! I was debating if we should put my son in public kindergarten or here...We decided to have him stay....by far it was the best decision we've ever made. Ms. Amy who's been teaching over 20yrs here is incredible teacher. I see how she teaches them. Bottom line I "HIGHLY RECOMMEND"to any parents that wants the best for their kids to come here. Talk to Kelly the owner she is very organized & informative. The only thing I wish is that if Jolly Tots would go all the way up to High School I would be willing to pay private for both of my kiddos but unfortunately they only go up to kindergarten.....Best of luck where ever you go.!